Joshua 21 (Levites)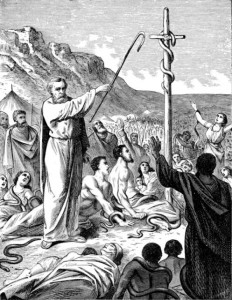 And welcome back to the Internet's greatest Bible commentary, in which Yours Truly reads through the Bible and explains its many mysteries as best my limited education allows. I encourage you to read the Good Book along with me, because my time's too valuable to write summaries. Here we go!
I like how another blog I ran across while researching today's post started its own entry on this subject:
Who the hell were the Levites?
I may have to steal and modify it into my standard opening, or maybe the title format for my posts here. "What the hell are the cities of refuge?", "Who the hell is Joshua, son of Nun?", "Who the hell wrote the Book of Joshua?", etc.
21:1. And the heads of the fathers' [houses] of the Levites approached Eleazar the priest, and Joshua the son of Nun, and the heads of the fathers' [houses] of the tribes of the children of Israel;

22:2: And they spoke to them in Shiloh in the land of Canaan, saying, "The Lord commanded through Moses to give us cities to dwell in, and the open land around them for our cattle."
Among the twelve tribes of Israel, the Levite tribe is uniquely cursed, uniquely blessed, and uniquely fictional. Their curse is to inhabit forty-eight cities situated throughout land belonging to the other tribes, rather than possessing a whole region to call their own. Their blessing is to be a people comprised entirely of the LORD's ministers - His priests, His temple workers, their support staff. Their history as described in the first five books of the Bible and their identification there as a separate people, ethnically related to their eleven (or twelve) brother tribes, is the invention of tradition with an assist by the priesthood's writers.
It's possible the Levites might as well have been their own tribe by the time the Book of Joshua was written; it's not difficult to imagine an exclusive caste of intermarrying priests, temple workers, seers, and their servants developing in Canaan during the Late Bronze and early Iron ages. Nor is it difficult to imagine the great advantage that being seen as a people gave them. As a race instead of just an organization they had an additional claim to land and temporal power over it, which made disdain for their authority in their power bases not only a violation of holy ground but also of a nation's sovereign borders. Again, you can compare the status they desired with that of the Catholic Church in its heyday, when it was very literally God's kingdom on Earth, with its own citizens, borders, and troops, along with numerous embassies - that is, churches - in other countries.
But the blood that ran through the veins of the Levites who dwelled in Ephraim was Ephraimite blood, just as the blood of those priests who lived in Judahite territory was Judahite, and so on. Some were perhaps of mixed descent.
As for their occupational heritage, it was not one they owed to YWH. These seers, temple caretakers, ritual butchers, and outright magicians had plied their trade as Canaan's intermediaries with the spirit world long before He monopolized their business. The name by which they're still known even references their previous service to a powerful snake deity (consider that their name shares its root word with "leviathan"), a service which dramatically ended when King Hezekiah smashed their main idol.*
Sea changes in the ritualism and theology of the Levites were not only brought about by a dynasty that schizophrenically vacillated between state-mandated henotheism and traditional Canaanite polytheism. The various clans of Levites constantly waged wars of religious propaganda against each other. A sect would attempt to undercut the authority of a rival faction by promoting unflattering stories about that group's founding members.
The Levites who speak to Joshua in this chapter represent a fusion of those two brotherhoods, who were painfully united out of necessity when the Assyrians devastated Israel. Refugees from the ruined kingdom fled into Judah and brought their beliefs with them. The compromise these Moses-touting immigrants eventually struck with the Aaronite priests of Jerusalem resulted in the stories so familiar to Bible readers today.
* Cultural shifts are never so neat, of course. Illegal worship undoubtedly continued despite Hezekiah's suppression and began to revive under his polytheistic son Manasseh, but the "YWH-Only" crowd likely dealt it a serious blow every time they came to power, from which the religion self-evidently never completely recovered.
NEXT: The weekend. Come back on Monday.
Bible Translation: Judaica Press's Tanach with Rashi commentary, courtesy of Chabad.org.
OTHER POSTS IN THIS SERIES: