Reading Idea: The Accursed Kings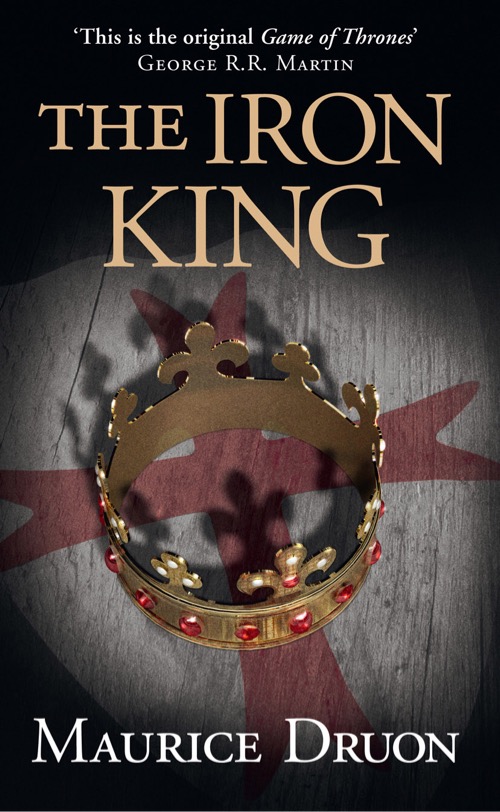 The Accursed Kings
by Maurice Druon
$45 on Kindle
Reading Recommendations from George R.R. Martin (emphasis added)
Fantasies are not the only books I recommend to my readers, however. It has always been my belief that epic fantasy and historical fiction are sisters under the skin, as I have said in many an interview. A SONG OF ICE AND FIRE draws as much on the traditions of historical fiction as it does on those of fantasy, and there are many great historical novelists, past and present, whose work helped inspire my own.

…

Look, if you love A SONG OF ICE AND FIRE, and want "something like it" to read while you are waiting (and waiting, and waiting) for me to finish THE WINDS OF WINTER, you really need to check out Maurice Druon and THE ACCURSED KINGS.

I never met Druon, alas (he died only a few years ago, and I regret that I never had the chance to shake his hand), but from all reports he was an extraordinary man. He was French, highly distinguished, a resistance fighter against the Nazis, a historian, a member of the French Academy... well, you can read about his life on Wikipedia, and it makes quite a story in itself. He wrote short stories, contemporary novels, a history of Paris... and an amazing seven-volume series about King Philip IV of France, his sons and daughters, the curse of the Templars, the fall of the Capetian dynasty, the roots of the Hundred Years War. The books were a huge success in France. So huge than they have twice formed the basis for television shows (neither version is available dubbed or subtitled in English, to my annoyance), series that one sometimes hears referred to as "the French I, CLAUDIUS."
Hers the publisher's description for the first novel, The Iron King.
Accursed! Accursed! You shall be accursed to the thirteenth generation!"

The Iron King – Philip the Fair – is as cold and silent, as handsome and unblinking as a statue. He governs his realm with an iron hand, but he cannot rule his own family: his sons are weak and their wives adulterous; while his red-blooded daughter Isabella is unhappily married to an English king who prefers the company of men.

A web of scandal, murder and intrigue is weaving itself around the Iron King; but his downfall will come from an unexpected quarter. Bent on the persecution of the rich and powerful Knights Templar, Philip sentences Grand Master Jacques Molay to be burned at the stake, thus drawing down upon himself a curse that will destroy his entire dynasty…
That sounds … wonderful. It's even better because it's all based on real history. The past is an experience that we can never have or see. I love historical fictional for its ability to make the past live and breathe again. (It's not a perfect reproduction of the past, but it's far better than nothing.)
The entire series is available on Kindle, for just $45.
The Royal Succession; $6.99
The She-Wolf; $7.99
The Lily and the Lion; $7.99
The King Without a Kingdom; $11.99